Video
Codec: MPEG-4 MVC
Resolution: 1080p
Aspect ratio: 2.40:1
Original aspect ratio: 2.39:1
Audio
English: DTS-HD Master Audio 7.1
French: Dolby Digital 5.1
Spanish: Dolby Digital 5.1
Portuguese: Dolby Digital 5.1

Subtitles
English, English SDH, French, Portuguese, Spanish
Discs
Blu-ray 3D
Blu-ray Disc
Four-disc set (2 BD-50, 2 DVDs)
DVD copy
Bonus View (PiP)
Digital
Digital copy (on disc), iTunes
Mars Needs Moms 3D
 (2011)


Mars Needs Moms 3D Blu-ray delivers truly amazing video and audio in this excellent Blu-ray release

Take out the trash, eat your broccoli - who needs moms, anyway? Nine-year-old Milo finds out just how much he needs his mom when she's nabbed by Martians who plan to steal her mom-ness for their own young. Milo embarks on a quest to save his mom - a wild adventure that involves stowing away on a spaceship, navigating an elaborate, multi-level planet and taking on the alien nation and their leader....

Mars Needs Moms 3D Blu-ray, Video Quality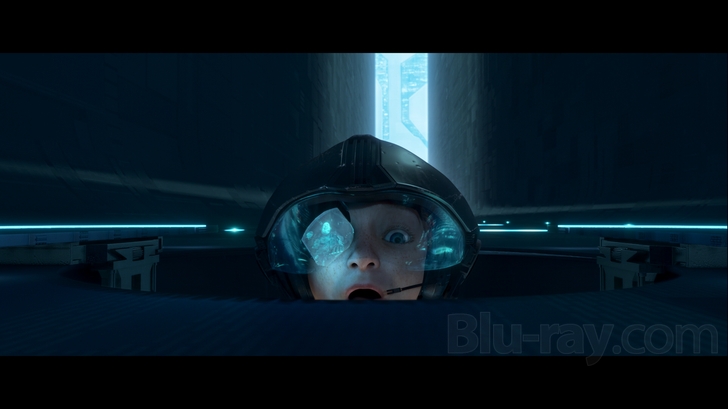 Disney's 1080p/MVC-encoded 3D presentation is almost,
almost
as spectacular as its 1080p/AVC-encoded 2D counterpart. Colors are gorgeous, black levels are rich and inky, contrast is spot on, and detail, drawn directly from the digital tap, is flawless. Skin textures, rocky surfaces and other fine visual subtleties are perfect to the pixel, and edge definition is crisp, clean and impervious to aliasing and ringing. (Of which there is none; at least none that I noticed.) The 3D experience is outstanding as well, boasting remarkable, at-times eerily convincing depth and minimal crosstalk. Yes, there are still a few instances of ghosting -- moments when Ki's spindly limbs or the images on Gribble's blue-hued computer consoles aren't as impeccably aligned as they should be -- but I had to knowingly scan the backgrounds of the Martian complex and caves to root out the majority of them. As to the dimensionality of the image, Milo, Gribble, Ki, the Supervisor and the alien populous (both above and below-ground) pop beautifully and dramatically, and only the darkest scenes lack a real sense of depth. Even the cramped corridors and air shafts of the Martian fortress seem to extend into the screen with natural nuance. I'm sure you can imagine how well the shuttle hangars, underground caverns, vast junkyards and planet surface fare. The animation itself isn't always primed for 3D -- some of the "shots" are framed with little care for three-dimensional wow factor -- but that also means screen-piercing gimmick shots are few and far between.
Better still, the encode exhibits tremendous precision and proficiency. Macroblocking and other compression anomalies are MIA, significant aliasing and noise never poke their noses into the proceedings, and banding is, aside from the crosstalk I mentioned earlier, the only obstacle in the presentation's path to perfection. While it's difficult to verify with objective certainty, the 3D experience appears to exhibit a bit --
a bit
-- more banding than the 2D encode, although it could just be that the 3D effect oh-so-slightly exacerbated the issue. Even so, only the most furrowed brow videophile will muster any serious complaint.
Mars Needs Moms
, whether viewed in 3D or 2D, doesn't disappoint and Disney, once again, proves its commitment to high-quality video presentations.
Mars Needs Moms 3D Blu-ray, Audio Quality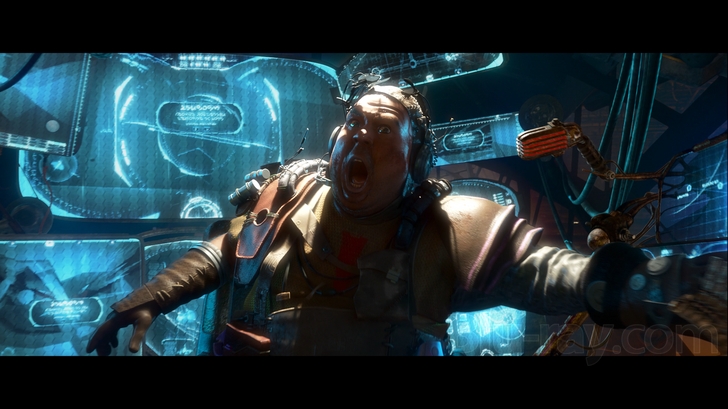 All systems go. Disney's DTS-HD Master Audio 7.1 surround track fires up the rockets, takes the fight to the Martians and liberates the oppressed in engaging, enveloping succession, delivering a dauntless sonic experience more immersive than the adventure it accompanies. Milo's misadventures with broccoli and early arguments with his mother fail to impress -- flat and front-heavy as they are -- but the moment the boy stows away aboard a spaceship bound for Mars, the mix doesn't relent. LFE output is weighty, able-bodied and authoritative, yet not so domineering that it overwhelms lighter elements in the soundscape. Rear speaker activity is nimble and aggressive, filling the soundstage with painstakingly accurate directional effects (whooshes, whizzes and weens), involving ambience and convincing acoustics. (It isn't as consistently engrossing a lossless experience as, say, the one featured on
How to Train Your Dragon
, but then neither is the film's original sound design, which favors cramped spaces and underground expanses over sprawling, wind-swept vistas.) Moreover, the voice actors' dialogue is clean, neatly grounded and perfectly intelligible, John Powell's score surges and subsides naturally and effortlessly, and there aren't any issues to speak of.
Mars Needs Moms
sounds fantastic and tops off Disney's AV presentation magnificently.
Your cart is currently empty