Video
Codec: MPEG-4 AVC (26.89 Mbps)
Resolution: 1080p
Aspect ratio: 1.84:1
Original aspect ratio: 1.85:1
Audio
English: DTS-HD Master Audio 2.0 (48kHz, 24-bit)
Spanish: Dolby Digital Mono

Subtitles
English SDH, French, Spanish
Note: Latin & Castillian...

Discs
Blu-ray Disc
Single disc (1 BD-25)
Weekend at Bernie's
 (1989)


Weekend at Bernie's Blu-ray delivers stunning video and great audio in this excellent Blu-ray release

Two young men are trying to make their way in a corporation, one on charm, the other on hard work. When Bernie, the company president, invites them to his beach house for the weekend and dies unexpectedly, a serious threat requires them to pretend that he's still alive.


For more about Weekend at Bernie's and the Weekend at Bernie's Blu-ray release, see Weekend at Bernie's Blu-ray Review published by Michael Reuben on May 16, 2014 where this Blu-ray release scored 4.0 out of 5.

Director: Ted Kotcheff
Writer: Robert Klane
Starring: Andrew McCarthy, Jonathan Silverman, Catherine Mary Stewart, Terry Kiser, Don Calfa, Catherine Parks
Weekend at Bernie's Blu-ray, Video Quality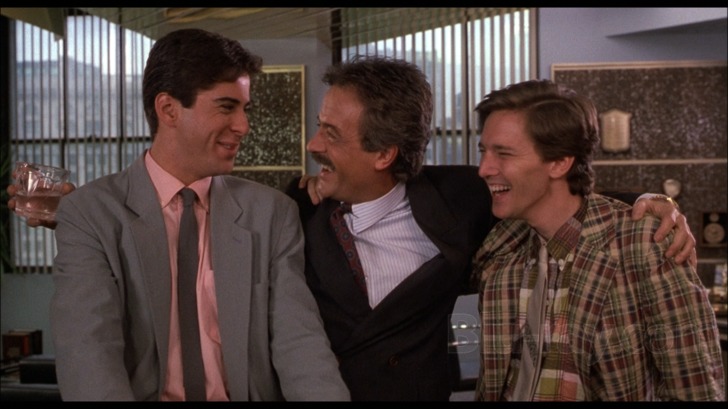 Weekend at Bernie's
was shot by cinematographer François Protat (
Johnny Mnemonic
), a frequent collaborator with director Kotcheff during this period. Although the Northeast is said to be suffering from a heat wave in the film, the palette remains bright and cheerful, even in the sweltering city. Once the action shifts to Bernie's island retreat, the cool hues and pastel tones of a seaside paradise help establish the comic contrast with the potentially morbid subject matter.
Fox/MGM's 1080p, AVC-encoded Blu-ray is an exceptionally fine catalog release. The source material is in excellent shape. Detail, sharpness and clarity are superior throughout—to such a degree that one can even spot a specific makeup effect used to transform Terry Kiser into Bernie Lomax (the trailer gives away this moment, but I won't). Blacks are deep and solid, and the image has a fine and natural grain pattern that appears undisturbed by filtering, sharpening or other digital manipulation. With an average bitrate of 26.89 Mbps, and no extras other than a trailer,
Bernie's
 has been brought to Blu-ray without visible compression artifacts.
Weekend at Bernie's Blu-ray, Audio Quality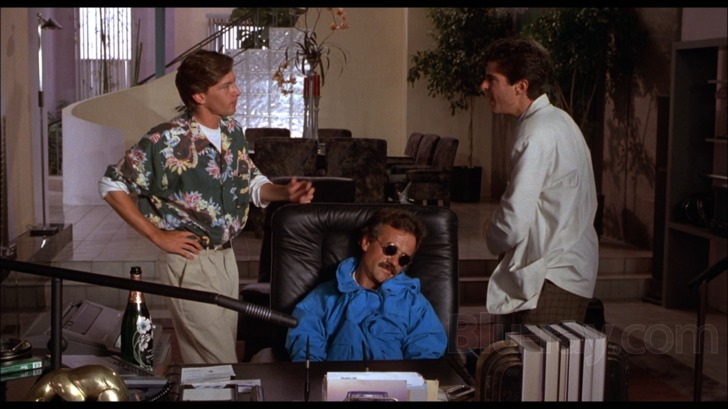 Weekend at Bernie's
was released in Dolby Stereo, which has been reproduced here as lossless DTS-HD MA 2.0. When played back through a good surround decoder, the track provides a pleasing sense of ambiance, especially for scenes on the island ferry, at the seashore, in the lighthouse where Gwen takes Richard sightseeing and aboard Bernie's boat. The dynamic range is very good, although there is little in the way of bass extension, and the dialogue is clear. The jaunty soundtrack by Police guitarist Andy Summers sets the perfect mock-serious tone.
Your cart is currently empty