Warner Bros. Home Entertainment will release on 4K Blu-ray Stanley Kubrick's film 
Full Metal Jacket
 (1987), starring Matthew Modine, Adam Baldwin, Vincent D'Onofrio, R. Lee Ermey, and Dorian Harewood. 
Synopsis: A superb ensemble cast falls in for action in Stanley Kubrick's brilliant saga about the Vietnam War and the dehumanizing process that turns people into trained killer. Joker, Animal Mother, Gomer, Eightball, Cowboy and more - all are plunged into a boot-camp hell pitbulled by a leatherlung D.I. Who views the would-be devil dogs as grunts, maggots or something less. The Action is savage, the story unsparing, the dialogue spiked with scathing humor. Full Metal Jacket, from its rigors of basic training to its nightmare of combat in Hue City, scores a cinematic direct hit.
Special Features and Technical Specs:
HDR PRESENTATION OF THE FILM
Audio: English DTS-HD Master Audio 5.1 track
Audio Commentary by Adam Baldwin, Vincent D'Onfrio, R. Lee Ermey and Critic/Screenwriter Jay Cocks
Featurette:

 

Full Metal Jacket - Between Good and Evil
Theatrical Trailer
Optional English SDH, Latin Spanish, Parisian French, Arabic, Complex Chinese, Castilian Spanish, Czech, Danish, Dutch, Finnish, German SDH, Italian SDH, Italian Forced, Japanese, Japanese, Forced, Korean, Norwegian, Polish, Romanian, Swedish, and Thai subtitles for the main feature
*The studio will also have the 4K Blu-ray release of 
Full Metal Jacket
 available in a three-disc set titled 
Stanley Kubrick: 3-Film 4K Collection
.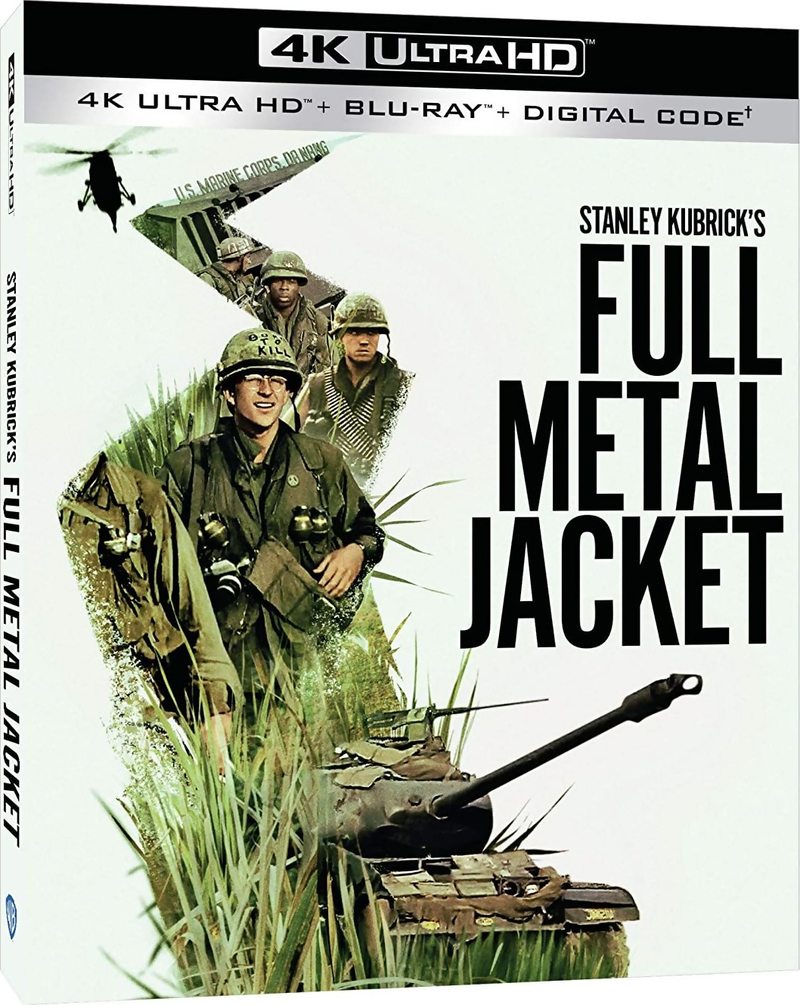 Your cart is currently empty